Lake Balboa, California Residential Repair Specialists
Weinstein Construction's is a family-owned and operated business with over 45 years of experience in California and the Lake Balboa area and we are located right in the heart of "Earthquake Country," the San Fernando Valley! Established in 1977 by its owner and president, Itzcik Weinstein, who himself is a local homeowner, as well as husband, father, and a general contractor to residents of the greater Los Angeles region.
Lake Balboa homes experience foundation damage frequently because the soil such homes are built on often consists of soft clay that expands during our rainy season and contracts during the dry season.  This soil expansion and contraction, as well as the water intrusion that occurs constantly, causes concrete foundations to lift, slide, become brittle, and crack.  Moreover, the power of seismic activity – even a small earthquake – can often cause big foundation issues.  How can homeowners tell if their foundation is experiencing issues?
Here are some clues:
(1) If the home was built 60 or more years ago, its foundation should definitely be inspected for foundation repair issues as in those early "Wild West" days, foundations were fabricated as thin, unreinforced concrete slabs, that were poured on top of unstable, uncompacted soil.  Many such old foundations are today found cracked!
(2) If the home's finishes (inside or outside) are cracking or warping, or if tiles, plaster walls, or ceilings are buckling or cracking, that says that the home's foundation is experiencing some very serious issues!
(3) If the home is often humid, that is a sign that moisture is getting in from the outside (e.g., as rainwater) and this can often make a foundation brittle and prone to cracks!
(4) If the home's molding and baseboards are warping or separating; or floors are sagging, warping, or squeaking; or walls leaning or bowing; or doors and windows are sticking; or counters and cabinets are detaching from walls, all these are serious indicators that the home's foundation should be inspected by a licensed foundation repair specialist!
Before homeowners start searching for "foundation repair in Lake Balboa" or "foundation repair specialist near me", they should also know that not all foundation repair contractors are created equal, and some are unlicensed, untrustworthy, or don't know what they are doing.  That's why Lake Balboa homeowners can take comfort in the fact that the foundation repairing specialists at Weinstein Construction are foundation repair specialists in diagnosing and repairing foundation damage and helping homeowners take care of all of their foundation needs!  Weinstein Construction has the right skills, tools, and methodologies to do the job right every time, and at an affordable price!
Mold, mildew, fungus, and rot, what do they all have in common? They have all become the subject of nightmares for some unlucky homeowners in Lake Balboa! The problem is very simple, which is to say that the organic matter that our homes our made out of (e.g., plywood, fiberboard, chipboard, and framing lumber), when exposed to warm, humid air, provide a perfect environment for mold, mildew, and fungus to grow. This situation is especially damaging when it is happening inside a home's dirt-lined crawl space, which is that shallow area underneath the home's first floor. In a word: whatever happens inside the crawl space, gets breathed in by everyone who lives in the home!
To add insult to injury, the vents that are often installed in crawl spaces actually allow small rodents into this area, where they typically die, decompose, and create a further health hazard! And we haven't yet talked about cancer-causing Radon gas, which can be present in the soil under your home. Radon can get sucked inside through a crawl space and vulnerable family members in the home above won't even know they are breathing it.
The good news is that there's something that Lake Balboa homeowners can do about this situation and crawl space encapsulation. There's an easy fix! Weinstein Construction's crawl space encapsulation specialists have been designing and installing innovative and affordable crawl space systems since 1977! All our crawl space systems are tailored to our clients' needs!
Inspection Form - Services
"*" indicates required fields
Many owners of commercial properties in the City of Lake Balboa know that in May 2019, the City adopted a Mandatory Seismic Retrofit Ordinance after determining that there were 493 wood "Soft-Story" retrofit buildings within the City limits that required evaluation and a retrofit. Local ordinance No. 7345 requires seismic retrofits of such vulnerable "Soft Story" buildings, including all those that have a full or partial wood-frame construction where a permit for construction was applied for on or before November 12, 1976, or if the structure was built under Building Code standards enacted prior to that date, and its ground floor or basement contains parking or other similar open floor space.
As of August 2021, notices have been sent to all owners of affected properties in Priorities 1 (December 5, 2019), 2 (December 2, 2020), and 3 (March 3, 2021) and now is the time for owners of such properties to prepare for the very imminent threat of earthquake damage by scheduling a free inspection of their Soft-Story structure by the Soft Story retrofit specialists at Weinstein Construction, Lake Balboa's preeminent Soft Story retrofit specialists!
Owners of condominiums and residential apartment buildings in the City of Lake Balboa should turn their attention to California SB 721 and SB 326, which mandate safety inspections at both types of buildings. While the two new laws for Balcony Inspections are similar, they are not identical. California SB 721 (commercial apartment buildings) requires a safety inspection by January 1, 2025, and then at least every six years, while California SB 326 (condominiums or multi-family housing controlled by Home Owner Associations, or HOAs) requires condos to complete a safety Balcony Inspection by January 1, 2025, and then at least every nine years.
Both laws mandate that safety inspections are performed by a licensed architect, civil or structural engineer, or a licensed building contractor, and such inspections must evaluate the structural integrity and waterproofing of the building's various EEEs. Those inspections that uncover urgent safety threats will require immediate remediation of the threats, while those issues that are not urgent, can be remediated as per a timeline (in the case of apartment buildings) or at the condo board's discretion as to timing (in the case of condominiums).
Lake Balboa property owners would be wise to consider that although the compliance deadline is not for a while yet, it is inescapable that with so many thousands of buildings that must undergo inspection in the greater Los Angeles region, the small number of competent inspectors will struggle to fill the ever-growing need for inspections and remediation efforts. As is always the case, the closer we get to the compliance deadline, the more expensive Balcony Inspections (and remediation) will become, and the harder it will be to schedule inspections and work. Why not take advantage of early-bird pricing?
Lake Balboa, California and
Greater Los Angeles Service Areas | WEINSTEIN CONSTRUCTION
WHY Lake Balboa CHOOSES WEINSTEIN CONSTRUCTION?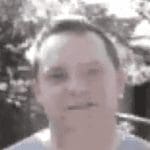 Weinstein Construction redid my foundation and retaining wall and I'm very happy with the work!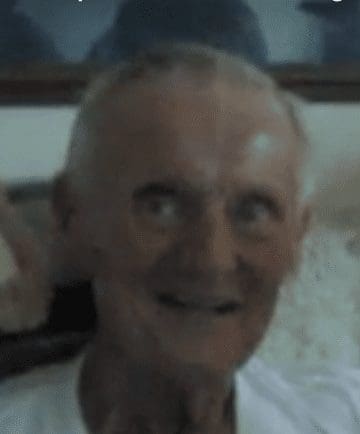 We had our basement retrofitted. Very courteous to us, very attentive. I was very impressed with the people who came to do the job. They were polite, well dressed, and really seemed to know what they were doing. We feel a lot safer now than we would have otherwise.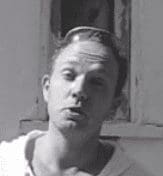 We had used Weinstein to earthquake retrofit our house. First, my intention was to do it myself, but we got a very nice sales rep over and he went through the whole procedure and by putting a thought into I concluded that it was not worth it for me to spend 14 days under the house. They came out, a top professional crew, they did it in a day, and we really loved what they did.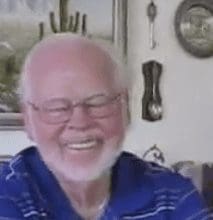 We are pleased with the results. The people were on time, they were neat, clean, and even the "big boss" was very nice and accommodating, so we're happy with the services.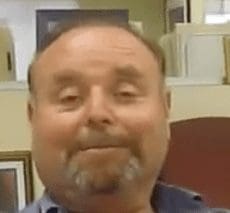 I was very happy. Very clean job. Very satisfied, and I recommend it to everybody.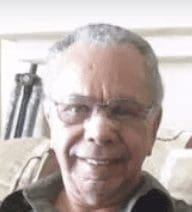 We had our house retrofitted. Immediately we noticed the stability of it, even when we walked the house. Now it's so much better and it's stabilized, we're very confident. It went very well and we're very pleased.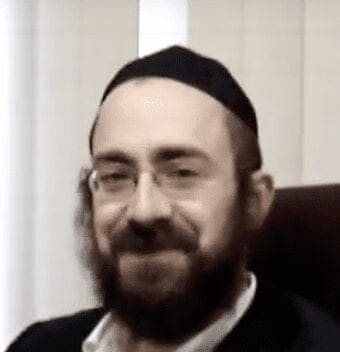 They did a great job, they were on time, clean, and the price was right. I recommend you do the same.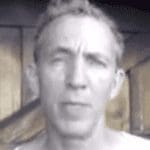 House was built in 1933. They did the right job, they did a very good job and we're very happy with the results. I recommend them.