COMMON CAUSES OF DRAINAGE ISSUES
Rainfall and Puddling
Soil Erosion
Flash Flood & Mudslides
Poor Irrigation
Roof Water
Tree Roots
Flat yard with no sloping and
Flaws in architectural and landscape design.
DRAINAGE
A major threat facing homeowners is damage caused by water intrusion from heavy rain, lawn irrigation, or soil erosion. During the wet seasons, the presence of water can cause a myriad of issues. For example, your home's basement and crawlspace, as well as the entirety of your home, can potentially be flooded if you fail to maintain proper drainage and protection. It is vitally important for you to take the steps necessary to prevent your home from falling victim to costly water damage that could threaten its very foundation.
The professionals at Weinstein Construction can protect your home from flooding, mold growth, and efflorescence (harmful salt deposits caused by evaporating water that you find on concrete, brick, stucco, or natural stone surfaces ). We can offer you various drainage solutions to help keep water from damaging your home or building.
WATER SATURATION
You already know that heavy rains can affect your home and lead to problems from the ground up. But did you know that when water saturates the soil around and inside the ground underneath a home, this heavy load can crack or even sink a home's foundation? Essentially, one of the biggest enemies to a concrete foundation is water, which may lead to cracking and often near-irreparable damage.
But other issues related to water saturation must not be ignored. For example, mold is another factor to consider when considering water damage preventative measures. Where there is moisture, mold can and will grow. And in a house that has been flooded, there is a great deal of moisture, and therefore a substantial breeding ground for harmful mold and bacteria that can not only destroy your property and all the material goods you've placed in it, but also harm the health and well-being of all household inhabitants.
As such, it is especially important that you secure your home today, before it is too late. All home owners should know that it is much more cost-effective to take preventative measures rather than deal with actual flooding and subsequent restoration of a home that has been damaged by water.
Why endure a flood when you don't have to? Weinstein Construction professionals offer services for hillside drainage, yard drainage, basement drainage, channel drains, French drains, trench drains, sump pumps, Flo-Well leaching systems, and even the amazing "CleanSpace" encapsulation system that will transforms your musty crawl space into a clean, dry, and energy efficient area.
Schedule A Free Inspection
"*" indicates required fields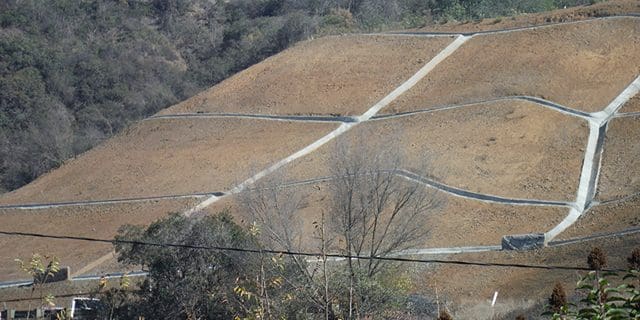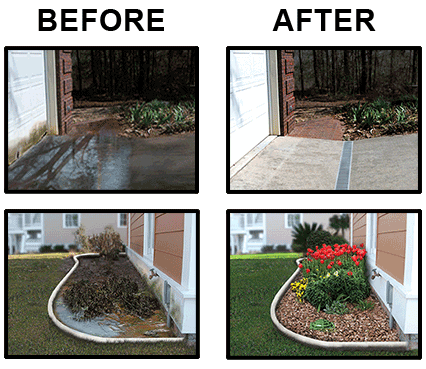 HILLSIDE DRAINAGE
Hillside homes throughout Los Angeles County are a valuable possession for all who live in them. The beautiful design and attractive scenery of these homes make such hillside properties highly desirable and highly expensive. However, there are some inherent concerns that accompany living in hillside homes, with one of the main concerns being the threat of intruding water.
From the Santa Monica Mountains to the San Gabriel Mountains, intersecting in between with the mountain ranges of Hollywood Hills and Beverly Hills, passing along to Newhall and the Santa Susana Mountains, rainfall often damages hillside homes and floods into lower valleys that are enclosed by these mountain ranges. In fact, cities built right along the base of hills, for example, Encino, are the ones most in danger from hillside drainage issues.
Weinstein Construction professionals can help properties built on a hillsides avoid damage from water coming down the slope. Call us today so we can explain how we work on hillside drainage! If you think that your home may require drainage services, call us now for a free, no-obligation discussion of your needs!
FRENCH DRAINAGE SYSTEMS
The French drain design prevents water from sitting in any place adjacent to your home and is designed to keep water flowing using gravity. Many homes use the French drain design as it is a common and practical way to help home owners protect their property from water intrusion problems.
CRAWL SPACE AND BASEMENT WATERPROOFING / LEAKY BASEMENT REPAIR
You may already know that mold and bacteria can grow almost anywhere there are water drainage issues or damage from standing water, high humidity, or dampness. Many mold variations are dangerous to humans and their pets. Such molds include mildew, fungi, bacteria, and dust mites, which if they get into soft or even hard home furnishings, render such valuable belongings un-usable. Moreover, mold spores can cause allergies, airway infections, asthma, and other breathing and health problems, particularly in children.
Basement wall sealing and basement foundation waterproofing using crawl space and basement drainage management systems is a great solution to prevent mold, damp, and derivative health problems.  Weinstein Construction is one of the top basement waterproofing companies in Los Angeles!  We help homeowners protect their home's foundation with cost-effective leaky basement repair, basement wall sealing, and waterproofing a basement wall, ensuring that drainage issues are quickly and effectively dealt with!
STORM WATER LEACHING SYSTEM
Most homes in the greater Los Angeles region were built on flat property where water pools in backyards. Such backyards are often set at a point lower than the front yard, so water will often find its way there to pool and create mischief. A storm water leaching system will stop water from pooling in one place, instead carrying it out to street drainage, where it belongs.
BACKYARD DRAINAGE CONTRACTORS CAN HELP!
Rainfall is the periodic catalyst that causes yard drainage problems and can severely flood your home. Water that pools in your home's yard due to rainfall, among other reasons, is "misbehaving" water that will damage your home in ways that may, or may not, be obvious to you straightaway. If you have pooling water in your yard, or need a retaining walls contractor to handle wetness coming through a retaining wall, you should contact backyard drainage contractors such as Weinstein Construction for some help in mitigating this dangerous condition.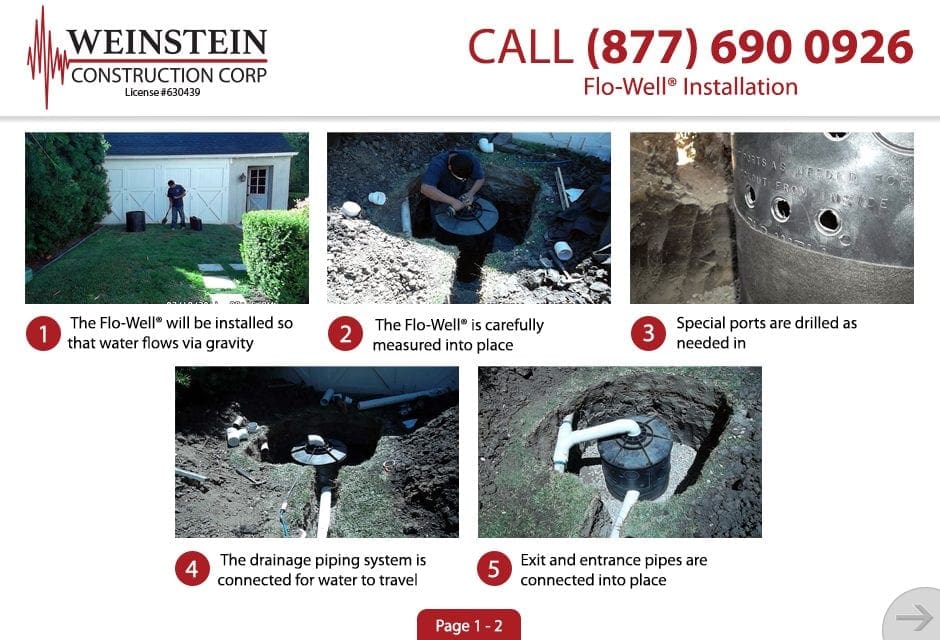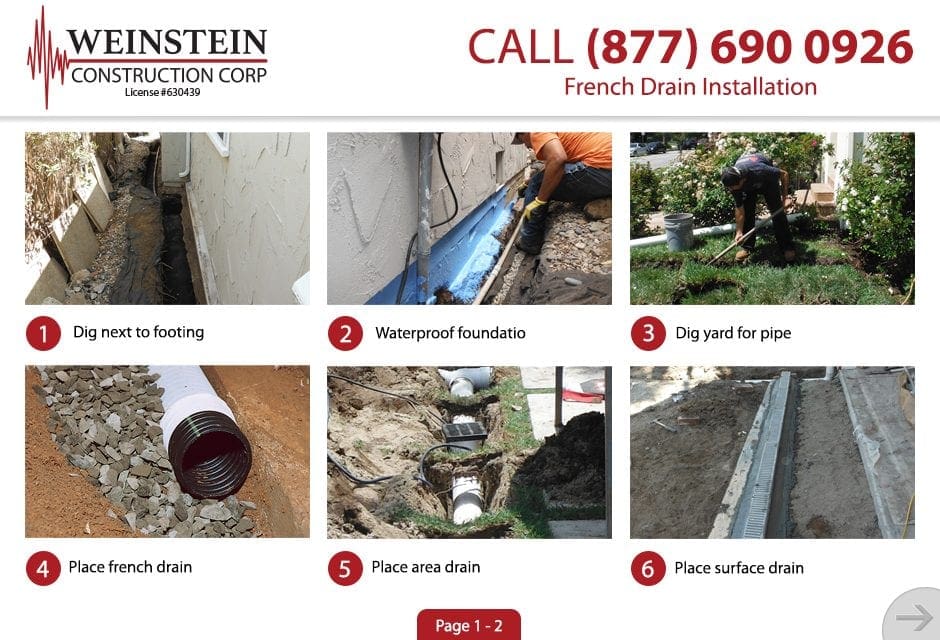 WHERE CAN I FIND DRAIN CONTRACTORS AND BASEMENT WATERPROOFING COMPANIES?
Fixing drainage issues, waterproofing and foundation repair are important aspects of home ownership and its imperative to hire only bonded, licensed, and insured backyard drainage contractors such as the experts at Weinstein Construction. We specialize in basement waterproofing, French drainage installation, leaky basement repair, and basement wall sealing. Our basement foundation waterproofing methods are second to none! Call us today so we can explain how we work on drainage – if you think that your home may require drainage services, call us now for a free, no-obligation discussion of your needs!
FREQUENTLY ASKED QUESTIONS
How do I know if I need Drainage Services done?
Weinstein Construction
2021-09-23T18:48:20-07:00
Does your home have at least one of the following: a basement, a crawl space, a yard, or a hillside? If so, then your home needs a drainage system. While no one can stop rain from falling, Weinstein Construction professionals can control the way in which water drains, and in fact help drain water away from your home! It is a common mistake for people to ignore water issues because they do not think water can cause problems. However, such thinking can lead to expensive mistakes that can wind up costing home owners a lot of money. If you are still wondering if you need a drainage system, give us a call! We will come to your home and identify any drainage problems that you may have and our consultation is 100% free of charge and is undertaken on a no obligation basis!
TESTIMONIALS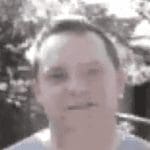 Weinstein Construction redid my foundation and retaining wall and I'm very happy with the work!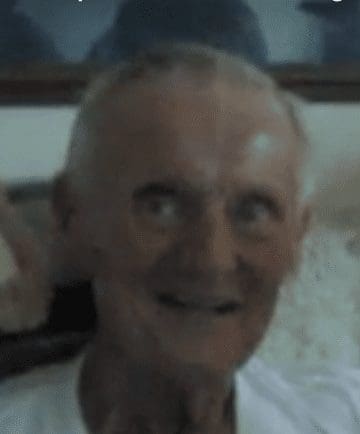 We had our basement retrofitted. Very courteous to us, very attentive. I was very impressed with the people who came to do the job. They were polite, well dressed, and really seemed to know what they were doing. We feel a lot safer now than we would have otherwise.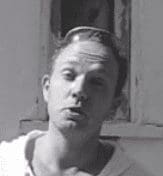 We had used Weinstein to earthquake retrofit our house. First, my intention was to do it myself, but we got a very nice sales rep over and he went through the whole procedure and by putting a thought into I concluded that it was not worth it for me to spend 14 days under the house. They came out, a top professional crew, they did it in a day, and we really loved what they did.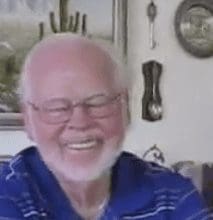 We are pleased with the results. The people were on time, they were neat, clean, and even the "big boss" was very nice and accommodating, so we're happy with the services.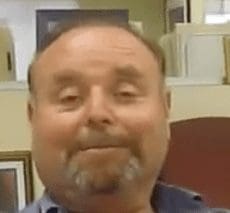 I was very happy. Very clean job. Very satisfied, and I recommend it to everybody.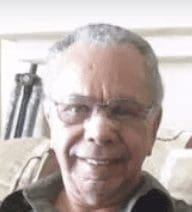 We had our house retrofitted. Immediately we noticed the stability of it, even when we walked the house. Now it's so much better and it's stabilized, we're very confident. It went very well and we're very pleased.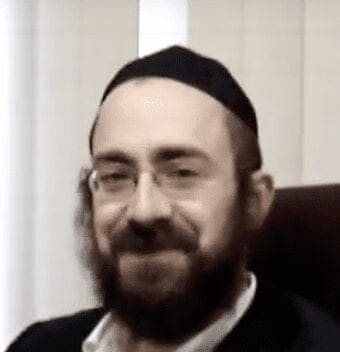 They did a great job, they were on time, clean, and the price was right. I recommend you do the same.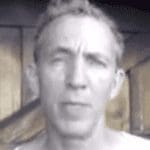 House was built in 1933. They did the right job, they did a very good job and we're very happy with the results. I recommend them.