How can I evaluate whether or not my concrete slab is broken?
One way to see whether or not or not your concrete foundation slab is broken is to evaluate the flooring inside your house. If your home's floors are cracked or uneven, the foundation slab supporting your house may well be settling. Other signs of slab failure include:
External brick cracking
Internal sheet rock cracking
Sticking doors and windows
Slab Repair Solutions
SLAB REPAIR WILL RESTORE YOUR CONCRETE STRONGER THAN IT EVER WAS
Concrete may be one of the toughest materials known to mankind, but interestingly it is also one of the easiest materials to crack. The snowball effect that forms from a cracked foundation is the root of this problem.
Foundation cracks repair and slab repair most commonly occurs when the foundation that supports the floor is in bad condition. The same way that highway streets get damaged by the consistent weight of vehicles constantly driving over it, a concrete slab gets damaged by the constant weight of the house and other entities that it is supporting.
Weather conditions and other irregularities caused by nature unfortunately assist in this damage occurring sooner than later and slab reinforcement is done by positioning rebar within the form-work before the concrete is poured to ensure stability. Water damage may require additional basement waterproofing, basement wall sealing, leaky basement repair, and potential basement wall cracks repair.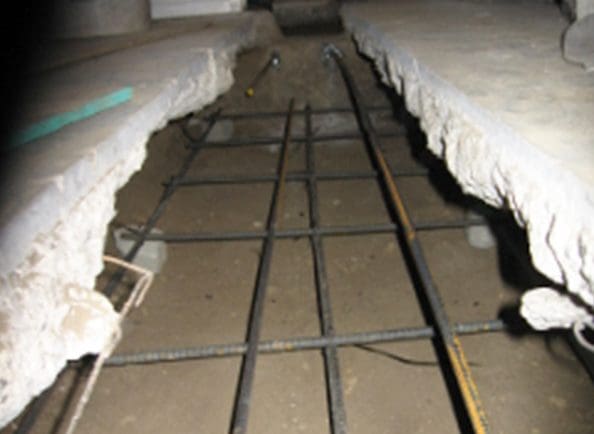 Slab repair will restore your concrete's strength. Your new slab will be stronger than it ever was.
Schedule A Free Inspection
"*" indicates required fields
HOMES THAT HAVE A HIGH LIKELIHOOD OF FOUNDATION SLAB FAILURE
One-story homes that have concrete slabs on top of soil, particularly with trees and flowerbeds near, have a high likelihood of foundation failure. Homes situated in heat and dry regions with terribly shallow footings also often have foundation issues that require contractor foundation repair.
Weinstein Construction tested and established slab repair solutions can be used for just about any slab repair project. We can do any job, from waterproofing a basement wall to basement foundation waterproofing, all manner of other waterproofing and foundation repair, to complete slab replacement.
COSTS BY SORT & MATERIAL
The type of foundation under your home can dictate the cost of your slab repair or replacement. Basements, for example, may require in-depth excavation than simple concrete slabs. On the other hand, homes with crawlspaces or pier and beam structures can possible be easier to access and repair.
Concrete Slab/Block – subsiding slabs can typically be fastened through mudjacking and waterproofing. Slabs work best in environments wherever the soil doesn't shift and your structural engineer or soil specialist may recommend putting in place a deeper, safer foundation.
Pier and Beam – when a slab is subsiding, it's often the case that the soil beneath the home is shifting or responding to wetness. Wood beams that have decayed over time may need to be replaced with steel and piers added to the underpinning system.  Severe soil problems may require installation of deep pilings below the piers.  To combat wetness, drain contractors can offer basement waterproofing and French drain installation that allow water to move away from the home more directly. They can accomplish this by grading the area so that it slopes away, or they can install a more efficient drain system or a sump pump.
Brick and Block – Cracking of brick and block construction can also pose a serious issue for a home's stability. Cracks can run vertically, horizontally, or in steps on their joints. All such cracks are devastating for a home's stability and will need to be filled.
Basement – Basements may sink, settle, crack, leak, and bow. Often, one issue can quickly cause another, if it is not repaired quickly.  In most cases, you will need to improve basement waterproofing, basement wall sealing, and undertake some leaky basement repair.  Here, not all basement waterproofing companies are alike, and you must choose your specialist carefully.
Crawl space – Crawl spaces can have similar wetness and dampness issues, along with bowing and cracking. Here as well, basement waterproofing companies such as Weinstein Construction can be helpful in undertaking the necessary repairs.
If you are asking, "are there foundation specialists near me" or "foundation repair companies near me" then the answer is yes! The professionals at Weinstein Construction are specialists in undertaking basement foundation waterproofing, leaky basement repair, foundation cracks repair, and basement waterproofing. They can undertake French drain installation, employ drainage mitigation techniques, and repair or replace any foundation! Give us a call today for a free, no-obligation inspection of your home!
FREQUENTLY ASKED QUESTIONS
Can any contractor repair or replace a foundation?
Weinstein Construction
2022-01-18T07:41:50-08:00
Oh no, not every contractor is skilled enough to remove an old foundation and pour a new one! Unfortunately, some contractors hold themselves out as foundations experts even when they don't have the right tools and experience to do this work. At the end of the day, foundation work must be done carefully, according to strict codes, and using correct, top-quality materials. This is not an easy process and if the job is not done right, the entire home can be seriously damaged. If you're now asking, "are there foundation specialists near me" then the answer is yes! The professionals at Weinstein Construction are deeply experienced in foundation repair and replacement and are leaders in their field. We are all committed to helping you with all your foundation work!
TESTIMONIALS
Weinstein Construction redid my foundation and retaining wall and I'm very happy with the work!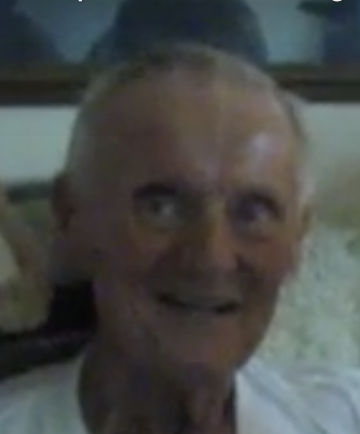 We had our basement retrofitted. Very courteous to us, very attentive. I was very impressed with the people who came to do the job. They were polite, well dressed, and really seemed to know what they were doing. We feel a lot safer now than we would have otherwise.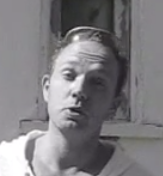 We had used Weinstein to earthquake retrofit our house. First, my intention was to do it myself, but we got a very nice sales rep over and he went through the whole procedure and by putting a thought into I concluded that it was not worth it for me to spend 14 days under the house. They came out, a top professional crew, they did it in a day, and we really loved what they did.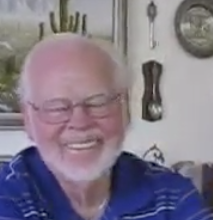 We are pleased with the results. The people were on time, they were neat, clean, and even the "big boss" was very nice and accommodating, so we're happy with the services.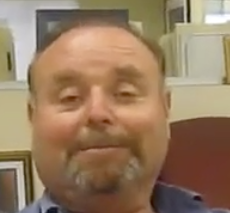 I was very happy. Very clean job. Very satisfied, and I recommend it to everybody.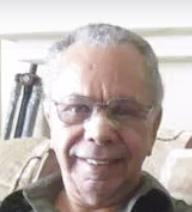 We had our house retrofitted. Immediately we noticed the stability of it, even when we walked the house. Now it's so much better and it's stabilized, we're very confident. It went very well and we're very pleased.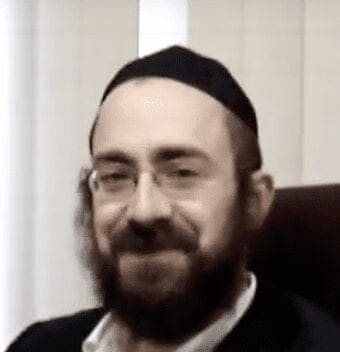 They did a great job, they were on time, clean, and the price was right. I recommend you do the same.
House was built in 1933. They did the right job, they did a very good job and we're very happy with the results. I recommend them.