LIVING IN SOUTHERN CALIFORNIA
Southern California and the greater Los Angeles area are known for beautiful weather, sunny beaches, and healthy living. But, Southern California is also one of the foremost seismically active regions in the world, with considerable risk of experiencing a catastrophic earthquake, as well as more frequent, smaller tremors. It's crucial for property owners in Southern California to prepare for seismic activity by retrofitting their residential and commercial properties. House bolting is a method of earthquake retrofitting that can protect your home before an earthquake hits and causes irreparable damage to life and property. These dangers cannot be understated!

HOUSE BOLTING FOUNDATION PLATE
The foundation plate is installed on the top or the bottom part of the mud sill as part of the house bolting process.

FOUNDATION STUD ANCHOR
Foundation stud anchors are installed to the top floor joist and the bottom part of the foundation.

T & L STRAPS
T and L straps are installed to tie weak wood members together.
[contact-form-7 id="5709″ title="Inspection Form – house bolting" /]
SOUTHERN CALIFORNIA'S EARTHQUAKE RETROFITTING EXPERTS
Southern California, specifically the Los Angeles area, is one of the foremost seismically active regions in the world. We live with the considerable risk of a harmful earthquake striking in the next few years.
It's important for you as a property owner to prepare for the next earthquake. When an earthquake strikes it will be too late, damages can be extensive. House bolting and other earthquake retrofitting services need to happen before an earthquake to protect your property from damage.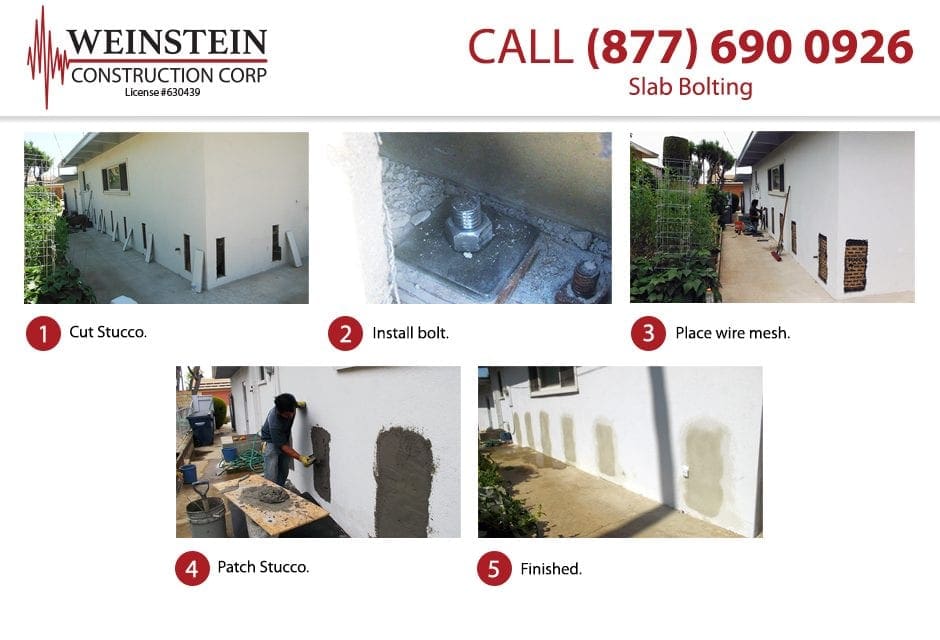 HOUSE BOLTING AND THE IMPORTANCE OF EARTHQUAKE RETROFITTING
Look, as a home owner the safety of your family and the value of your home are top-priority concerns, especially when you live in a seismically active region such as Southern California. Likewise, if you are the owner of a commercial property in this region, the value of your building, as well as the safety of your employees and customers is just as important! Therefore, retrofitting both homes and commercial structures isn't simply a "good idea" but a necessity required by city codes. With good reason!
The inherent unpredictability of earthquakes makes it vital to retrofit or upgrade structures today, not tomorrow, when it may be too late. The danger is great to both life and property, especially when many insurance policies fail to cover damage resulting from an earthquake without considerable extra costs. Attempting to insure a structure that has not been properly retrofitted can be incredibly expensive.
WHY CHOOSE WEINSTEIN CONSTRUCTION?
Weinstein Construction's professionals are the foremost experts in earthquake retrofitting in the greater Los Angeles area and can handle all of your retrofitting structure needs.  We concentrate on both residential and commercial earthquake retrofitting, as well as house and foundation bolting. If your home was built before 1945, we can virtually guarantee that it is not properly secured to its foundation, and cannot  withstand the force of a powerful earthquake. Moreover, if your home was built prior to or during the 1970s, it still likely doesn't measure up to seismic retrofitting city codes.
Because each home can have different earthquake retrofitting needs, it is imperative that you invite the experts to have a look at your home and its foundation.  Weinstein Construction's professionals are the experts you need! Call us today for a free, no-obligation consultation! Let us evaluate your property and help you engineer the best cost-effective solution to your retrofitting needs.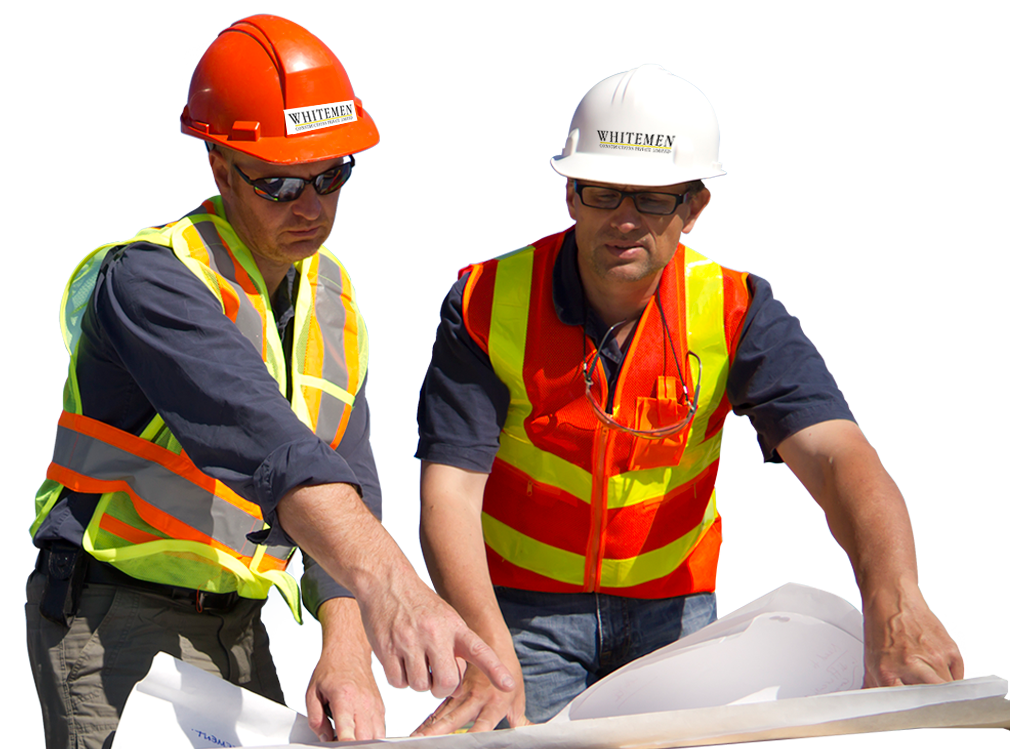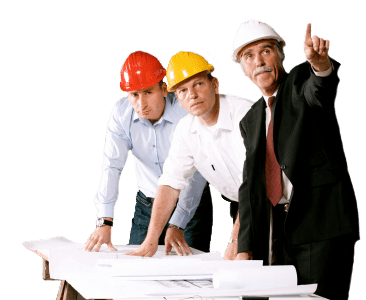 HOW DOES WEINSTEIN CONSTRUCTION CARRY OUT EARTHQUAKE RETROFITTING?
The first step of earthquake retrofitting is to get a thorough and accurate assessment of the condition of your structure and its foundation. To be effective, earthquake retrofitting must be done on a stable, well-maintained foundation. We consider other variables the planning stage, including:
Poor original construction
The structure's physical location (e.g., is it on a hillside?  On a natural depression floor? Is it close to a lake, river, or drainage basin?)
The overall condition of the foundation and structure
The existence of un-repaired damage from past earthquakes, mudslides, landslides or other ground shifting events (e.g., uneven settling after a heavy rain which induces a ground shift).
After a comprehensive assessment, the next step is drafting a plan to address points of weakness. Your plan will detail needed repairs to update the structure's existing foundation as well as any newly-discovered structural issues. If we need to obtain city permits for your project, we will go ahead and pull such permits for you.
Next, the work begins in earnest! Weinstein Construction's skilled professionals work quickly and effectively to retrofit your home or commercial building. You typically don't have to vacate the premises, and our professionals are very careful to work in an unobtrusive and "clean" manner, leaving no construction debris behind.
A QUICK NOTE ON CONCRETE "TILT-UP" CONSTRUCTION:
In a tilt-up construction project, the building's walls are poured directly at the job site in large slabs of concrete called "tilt-up panels" or "tilt wall panels".  These panels are then raised into position around the building's perimeter forming the exterior walls.
Tilt-up construction is usually used on low-rise industrial buildings, because it lowers construction price. Such structures often struggle to address the lateral movement of earthquake activity and greatly benefit from seismic retrofitting in order to resist collapse during a powerful earthquake. A tilt-up building usually contains a roof composed of "sunshine laminate" connected to concrete walls.
Any concrete tilt-up property engineered before 1976 is at risk of severe damage from even a moderate earthquake. Mandatory Los Angeles City ordinances require tilt-up properties to receive a seismic retrofit.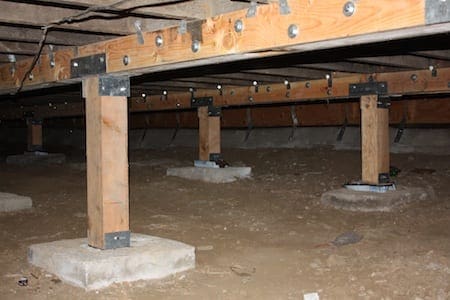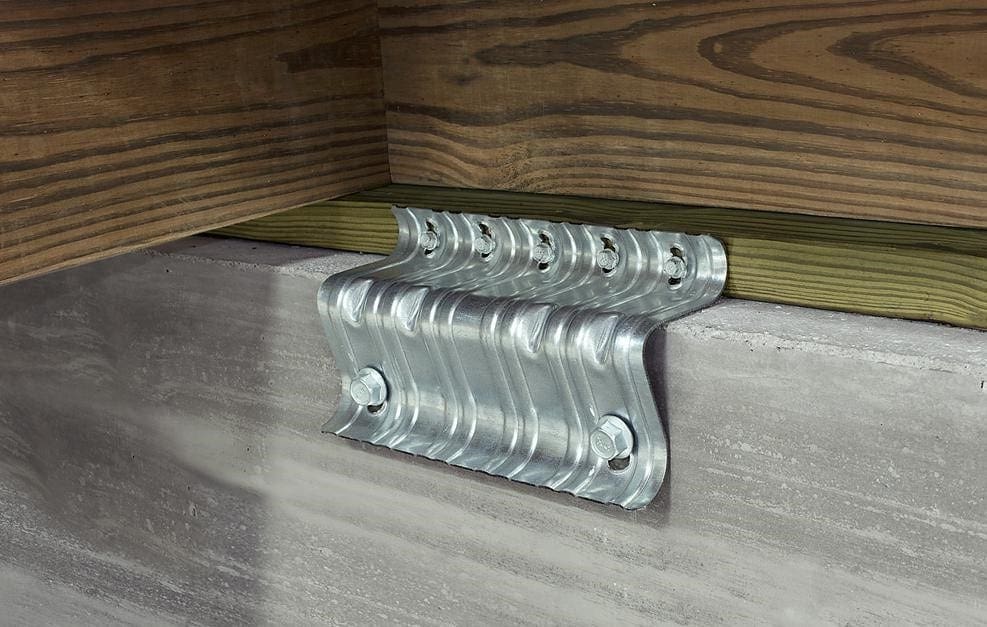 HOW MUCH DOES HOUSE BOLTING COST?
You may be surprised to learn, the costs for earthquake retrofits are reasonable and quite easily to afford for the vast majority of the home owners. Find out for yourself by inviting us for a free, no-obligation consultation.
Look, the question is: is seismic retrofitting an "option" if your home is in the greater Los Angeles region? We don't believe so! Homes that can benefit from earthquake retrofitting should get it done. Why take a chance with your valuable property and the priceless lives of your loved ones?
Let the professionals at Weinstein Construction provide you with a free, no-obligation inspection. We promise to provide you with a competitive price estimate and we think you'll be pleasantly surprised at the cost! You may even qualify for certain EBB grant programs which can assist with your costs.
DOES MY FOUNDATION NEED TO BE BOLTED?
If you own a home, particularly one that was built more than 50 years ago it's important for you to have your property's foundation inspected to make sure it measures up to current safety standards. The foundation of your home may require bolting, which means adding metal bolts and plates to the concrete footing and the framing in the substructure that make up your home's foundation. Doing this firmly connects the structure to its concrete foundation.
The house bolting process begins with an inspector assessing your home's foundation, determining the condition and connection needed for your home to remain secure on its foundation. Further work will depend on the foundation's current bolts (if there are any in place), the circumstance of such bolts, as well as the distance between each bolt. From there, the inspector will decide the right kind of structural attachment required to secure your home to its foundation.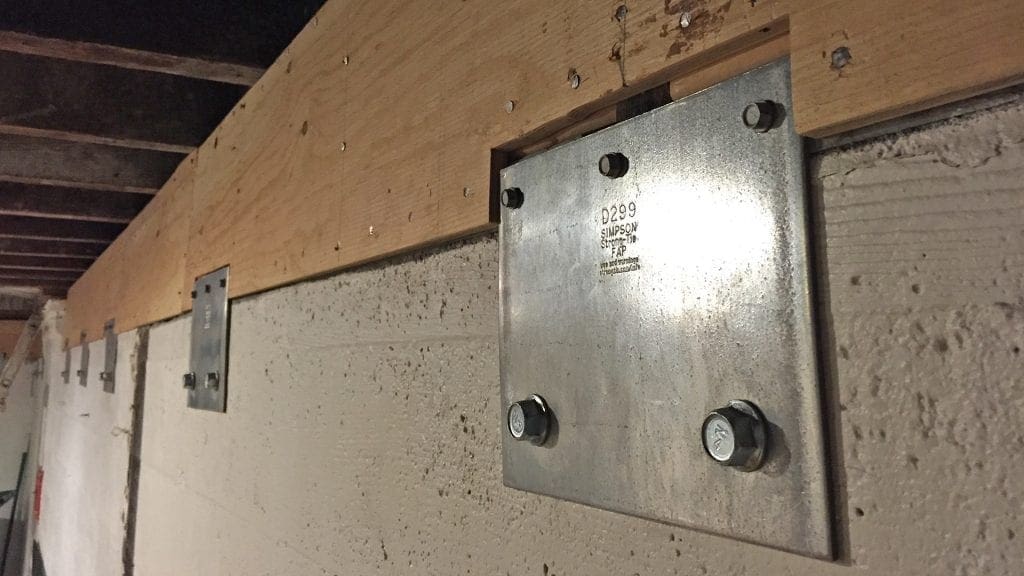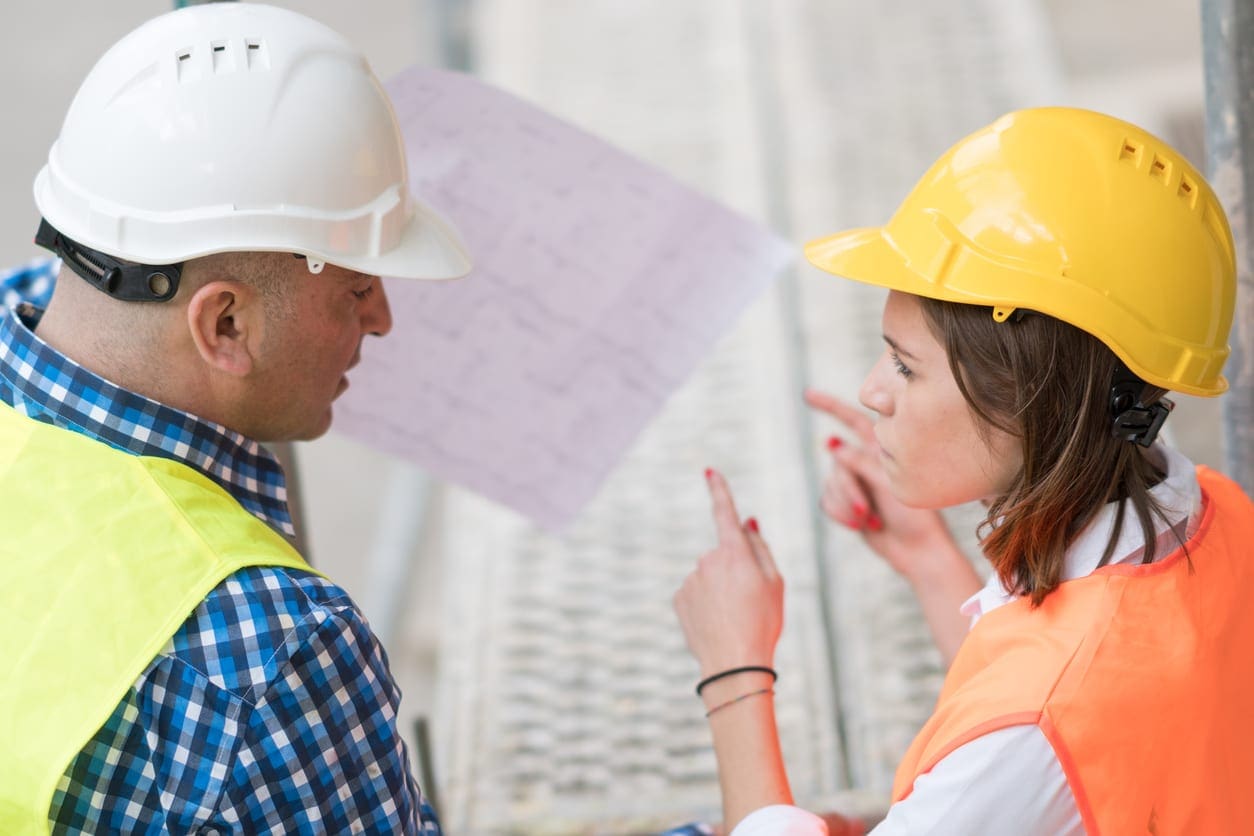 EXPANSION FOUNDATION BOLTS
There are quite a few instruments and techniques used in house bolting. For example, expansion foundation bolts, also referred to as expansion anchor bolts, are the most frequent type of bolts used for earthquake retrofitting.  These bolts are generally used on newer homes.
EPOXY BOLTS
Epoxy bolts are a type of bolt that may be used. Such bolts are typically used on foundations of older homes, which have less than perfect concrete. These bolts are used to ensure that the foundation continues to be attached during an earthquake's up-and-down shaking.
PLATE WASHERS
Plate washers are often installed to secure bolts, adding greater protection by permitting the sill plate to be securely clamped to the foundation.
SIDE PLATES
If there isn't sufficient clearance below a home, side plates are used with foundation bolts. Side plates are installed similarly to foundation bolts but need some vertical space below the home.
CRIPPLE WALL BRACING
If your home has wood framed walls located on the perimeter of the structure, sitting attached to the top of the concrete base in a crawl space area, the inspector may suggest cripple wall bracing. Cripple wall bracing attaches structural grade plywood to the wall framing, running alongside the walls of the structure in the crawl space. This provides greater support to the structure's timber framed base. Additional support prevents damage during the side-to-side shaking of an earthquake, and can prevent the collapse of the first floor.
FREQUENTLY ASKED QUESTIONS
TESTIMONIALS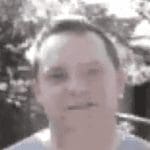 Weinstein Construction redid my foundation and retaining wall and I'm very happy with the work!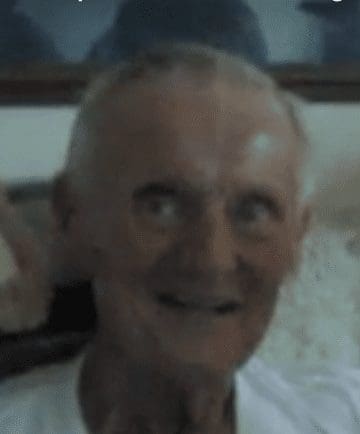 We had our basement retrofitted. Very courteous to us, very attentive. I was very impressed with the people who came to do the job. They were polite, well dressed, and really seemed to know what they were doing. We feel a lot safer now than we would have otherwise.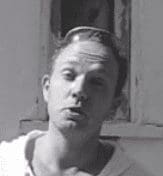 We had used Weinstein to earthquake retrofit our house. First, my intention was to do it myself, but we got a very nice sales rep over and he went through the whole procedure and by putting a thought into I concluded that it was not worth it for me to spend 14 days under the house. They came out, a top professional crew, they did it in a day, and we really loved what they did.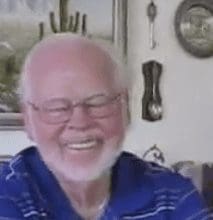 We are pleased with the results. The people were on time, they were neat, clean, and even the "big boss" was very nice and accommodating, so we're happy with the services.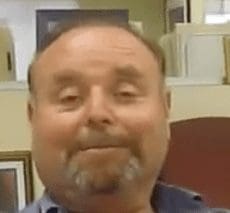 I was very happy. Very clean job. Very satisfied, and I recommend it to everybody.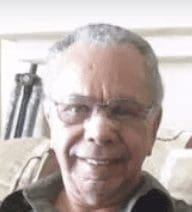 We had our house retrofitted. Immediately we noticed the stability of it, even when we walked the house. Now it's so much better and it's stabilized, we're very confident. It went very well and we're very pleased.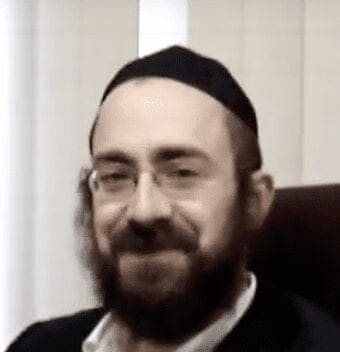 They did a great job, they were on time, clean, and the price was right. I recommend you do the same.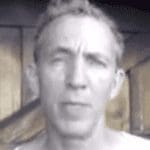 House was built in 1933. They did the right job, they did a very good job and we're very happy with the results. I recommend them.