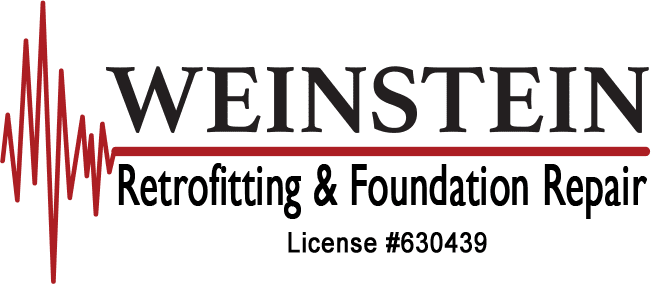 Time to give your home the support it needs
FREE FOUNDATION INSPECTION
CALL ANGELA TODAY!
Does your foundation suffer from any of the following warning signs of foundation problems?
Cracked interior walls

Basement leaks

Cracks in ceilings, floor or floor tiles

Visible exterior cracks in stucco
Uneven and/or sloping floors

Squeaking floors

Any cracks in the foundation
Book a FREE home foundation repair evaluation
 Homeowners qualify for a free home foundation repair inspection and evaluation from trusted Los Angeles foundation repair contractors!
Schedule A Free Inspection
"*" indicates required fields
We offer free, no-obligation foundation inspections and assessments that diagnose foundation symptoms and truly get to the root cause of your home's structural problems. From foundation repair and replacement, to planning and permitting, we can do it all for you from A to Z!
So, how much does foundation repair cost?
Homeowners in the Los Angeles area will be pleased to learn that many Los Angeles foundation repairs can be addressed easily at a cost of only 1% – 3% of the value of the home! Simple repairs may cost even less!
Los Angeles Foundation Repair techniques vary and foundation damage varies as well.
One thing is sure: those homeowners who catch damage early may just need to repair a few cracks and improve the drainage around their house to funnel water away from their property! Why take a chance? In comparison, if your small cracks lead to bigger damage that requires a complete foundation replacement, the cost can end up being 5% – 10% of the value of your home. Don't delay, schedule your free foundation evaluation today!
When do I need to replace my home's foundation?
Los Angeles foundation repair contractors can help you identify the warning signs to watch out for as you consider basement leak repair, basement wall repair, or concrete home foundation repair:
Sloping or droopy floors

Visible ceilings cracks

Gaps showing between walls and floors

Walls that lean or bow

Floor cracks showing
If you are asking, "are there Los Angeles foundation repair companies near me?" or "are there foundation repair specialists near me?" then the answer is YES and you are reading the right page! There are a lot of companies that claim to be the best foundation repair contractors in Los Angeles but Weinstein Construction Retrofitting and Foundation Repair have been building, repairing, and waterproofing foundations in the Los Angeles area for over 45 years.
So, what's our foundation repair process?
If you are looking for the best foundation repair contractors, our Los Angeles foundation repair specialists will help determine if replacing your foundation is the right strategy, the following strategies typically hold true:
Foundation repair costs can be very reasonable, if you catch them early, and the damage is not too extreme. Basic foundation crack repair methods typically involve filling the cracks with epoxy that solidifies and connects the concrete back together again. In some cases, metal straps are also used to bind the separated concrete portions to one another.

If homeowners don't make small repairs when needed, cracking in a foundation can become more extensive over time, at which point a portion (or all) of the foundation may need to be replaced. At that point, if it is necessary to lift the house entirely off of the existing foundation, we can do so; however, lifting a foundation is not always required.

Not every

Los Angeles

foundation repair contractor is skilled enough to remove an old foundation and pour a new one! Unfortunately, some contractors hold themselves out as foundation repair experts even when they don't have the right tools and experience to do this work. At the end of the day, foundation repair work must be done carefully, according to strict codes, and using correct, top-quality materials.

Most importantly, early foundation repairs of minor damage are always, always going to be quicker and cheaper than waiting for the damage to become more severe. This is one area where early warning and maintenance is important. This is a safety matter, as a strong earthquake can cause a damaged foundation to fall apart, and for the home above to slide completely off!
Know Someone Who Might Need Foundation Repair Services?