Rewind to January 17th
Earthquake hits Reseda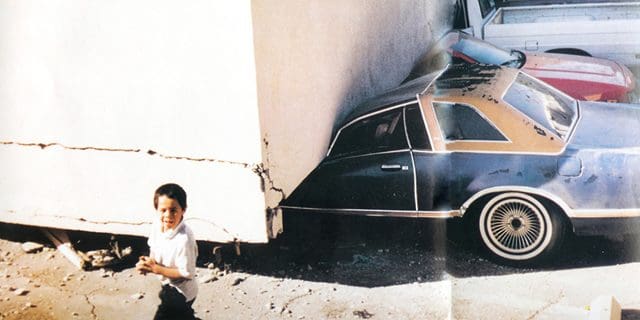 California in the wee hours of the morning as families across the city are awakened from their slumber in a panic. The earthquake, which measured out to a magnitude of 6.7 on the Richter Scale, could be felt as far away as Las Vegas, Nevada. As confused and panicked families and individuals alike rush for safety, they are met merely one minute later with not one but two aftershocks both measuring a still intense magnitude of 6.0 on the Richter Scale with the latter of the two happening 11 hours after the initial earthquake startling what would be already rattled survivors.
With more than 5,000 people injured, and countless others who were displaced and suddenly left homeless in the blink of an eye, the city was left reeling. With a death toll set at 57, grief stricken friends and family members desperately searched for answers. Most notable, was the tragedy at Northridge Meadows Apartment Complex where 16 individuals perished when their soft story building collapsed and all of the above floors came crashing down on top of the ill fated residents. All of the 16 people killed were residents on the first floor. As with any catastrophic event, there were lawsuits being doled out across the board; a lot of them. In the case of Northridge Meadows Apartment Complex family members of the deceased filed suit citing "shoddy construction" as the lawsuits contended. Of course, the owners of the complex went with the defense that this was just "an act of God." As litigation wore on, the matter was eventually settled and the official records then were ordered to be sealed by Superior Court Judge William MacLaughlin. According to sources however, the deal was said to be worth 2 to 3 million dollars to be divided among the 28 plaintiffs represented in the As a direct result of the carnage felt by the earthquake both near and far, there have been attempts by government officials to mandate the upgrading of thousands of apartment buildings around to be able to cope with the stresses placed upon residences and commercial properties alike in the event of an almost guaranteed next earthquake. Cities such as San Francisco recently added legislation forcing property owners to proactively add soft story reinforcing to their buildings. As many independent owners cited a lack of funds for the mandatory projects, the city has erected a plan with local banks to help secure loans, which can be passed down to tenants in their rent and also applies to areas with rent control. The costs can expect to be recouped to building owners in about 20 years via the aforementioned method of soft story reinforcement completely paying for itself over time. In 1996 however, the Los Angeles city council rejected the motion to make soft story reinforcing, a process that costs between 60,000 to 130,000 per building, mandatory the same way the schools are mandated to be outfitted with this technology. This decision comes with a catch however. The catch is that you save money by not having to upgrade your property but are you really saving or are you losing out? The answer? You are only safe until the next building collapse from an earthquake occurs. So tell me, would you rather spend a few thousand dollars on upgrading your facilities and protecting the safety of your tenants and possibly, 1994. At 4:31 AM Pacific Standard Time, a violent yourself while protecting your conscience and wallet? Or would you rather spend countless millions on legal fees and expenditures from settlements?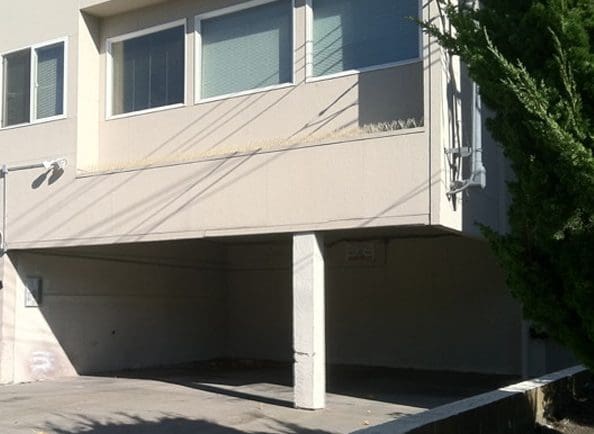 In June of 2014, Los Angeles Mayor Eric Garcetti introduced a plan to create a list of every potential building in the city that may be vulnerable to collapse in the event of another earthquake. This survey will focus on wood frame buildings similar to the Northridge Meadows Apartment Building that collapsed in 1994 killing 16 terrified tenants. There are 5,800 buildings currently in the city that match the building type for Northridge Meadows and an addition 12,000 more buildings will be inspected to see if they should as well be included on the list of potential hazardous buildings. Efforts are being lobbied currently to provide a tax incentive to owners who reinforce their complexes and a fund is being looked into to help owners who may not be able to afford such a cost so suddenly. This effort will be focused on buildings erected prior to 1978 and are at least two stories and have at least 5 units. The help is out there. It is on the owners to receive it.  Do the right thing. Get your soft story building reinforced and rest assured.
Call Weinstein Construction at 866.303.8987 for your free inspection!